Video Killed the Radio Star… and Traditional Ecommerce
"Pictures came and broke your heart, put the blame on VCR… Video Killed the Radio Star!" The 80's had a plethora of quotable songs, didn't they? Well, little did The Buggles know – yes, The Buggles sang that song – how prophetic their song would be.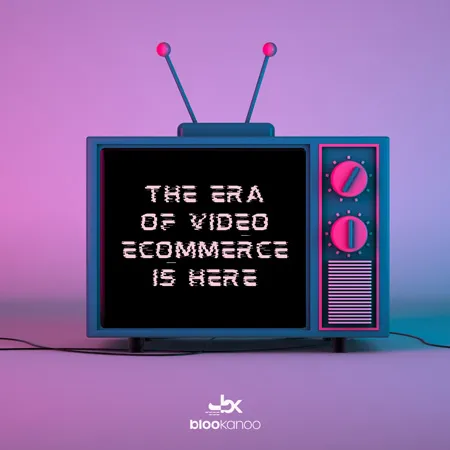 Video not only killed the radio star, it has amazingly relegated ecommerce, the once powerful disruptor of brick & mortar commerce, to what it is now commonly referred to as "traditional ecommerce." Video is undoubtedly Joe Frazier to the mighty Muhammad Ali – with a key difference being that traditional ecommerce and video have merged to become better together than individually. Imagine Joe and Ali's powers COMBINED; the result is unbeatable!
As you will see, Video has morphed to become one of the most powerful mediums of the 21st century and it is not showing any sign of slowing either in dominance or in reach.
To avoid any doubt, here are some Video-related fun facts that also tell a powerful story:
Viewers spend 47% longer watching "interactive video" than "traditional video."
41% of viewers add products to their carts as a result of "shoppable video."
"Shoppable video" has been shown to increase purchase intent by 9x!
The percentage of marketers using shoppable video rose to 40% in 2020.
"Live video" earns 27% more minutes of watch time than video on demand.
"Live video" is expected to command over 17% of all internet traffic by 2022 (that's this year).
"Video" is expected to account for over 80% of all internet traffic by 2022 (again, this year).
85% of consumers want to see more videos from brands.
60% of shoppers who tried livestream shopping said it improved their experience.
Livestream selling has a 70% conversion rate for luxury goods.
In other words, if you're not using "Video" in one of its many forms, then you're probably leaving money on the table AND not providing an interactive, digital experience to your customers.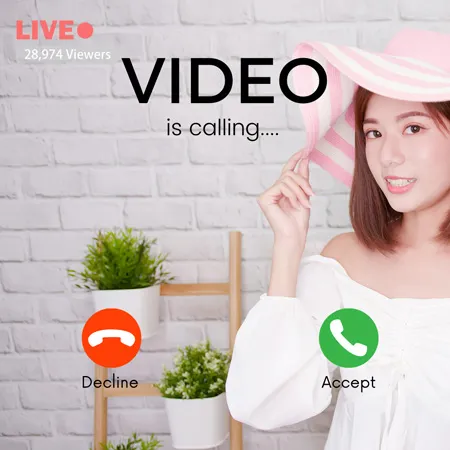 What is Video Ecommerce and Livestream Shopping?
Video – thanks to MTV and The Buggles, if you Google "Video" you will more than likely get a bunch of "music videos." However, "video" or "traditional video" generally refers to the electronic medium used to record real life images with or without sound, digital or analog.
Analog Video – Born in the 1950's and costing a whopping $50,000 for the recorder and $300 for one hour of recording capacity, analog video technology eventually led to the commercialization of "recorded content" with the introduction of Betamax and VHS in the 1970s. Who doesn't remember watching The Donnie and Marie Show on Betamax? Please DON'T ANSWER THAT!
Digital Video – DVD, enough said – If you have kids today then you know DVDs well. Can you imagine long drives without DVDS? Digital Video, regardless of how recorded/stored, has been the natural evolution of video.
Livestreaming – Livestreaming is basically the broadcasting of live "video" over the internet. This could be livestreaming an event, doing a demo, hosting a talk or workshop, etc. on social media, brand websites, and other channels – which is why livestreaming is quickly replacing cable subscriptions. There is no shopping with this format, but the host(s) may have some call to action during the event.
Shoppable Video – A pre-recorded (not live) video that showcases products and allows the customer to click and shop while the video is playing. This is the digitization of the Cobbler Elves – shoppable video sells while seller's sleep! More importantly, companies can now reduce purchase friction by running them seamlessly from their own ecommerce platforms.
Livestream Shopping – Take Livestreaming and add in the ability to shop! Depending on the platform, there are various levels of integration and checkout. Livestream shopping includes one-to-one, one-to-few, and one-to-many, utilizing Shoppable Videoconferencing and Shoppable Broadcasting.
Shoppable Videoconference – Imagine a videoconference, like Zoom, where the host(s) can do a demo and share products with customers, engaging and conversing almost like an "in-store" experience. And imagine further that it happens directly on a company's website using that company's ecommerce site. For example, Bloo Kanoo allows companies to add livestreams directly to their ecommerce sites so they don't create a separate shopping environment.
Shoppable Broadcasting – This is the "rock concert" of the livestreaming world. Unlike Shoppable Videoconferencing that allows for an interactive and intimate experience with the presenter, shoppable broadcasting showcases a seller presenting products and is typically reserved for larger audiences. Participants can post comments in chat and share emojis but they cannot interact directly with the presenter.
What type should you use? Which is best for Direct Selling?
Ironically, Direct Selling is perfectly positioned to incorporate Video in all its forms! After all, Direct Selling is based on the high-touch, highly personal experiences provided by its legions of loyal distributors. "Video" in its livestream form, allows distributors to replicate the success of their in-person events by allowing them to conduct shoppable videoconferences (Zoom-like) and shoppable broadcasts (FBLive-like) directly on their distributor sites or by integrating with third-party platforms.
Generally speaking, Livestream Shopping on social media doesn't work great for Distributors as there is no way to integrate with their online shop. However, platforms like Bloo Kanoo allow Distributors to host shoppable broadcasts or shoppable videoconferences directly on their sites with a seamless checkout.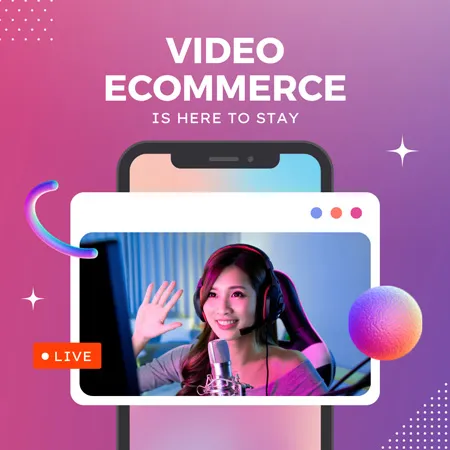 It would appear that Video's dominance is as much related to the many things we consider "Video" as it is to the fact that it allows, in its many forms, for a more personal, engaging and democratic consumption of content – consume what you want, when you want, at the time you want from whom you want!
For Direct Selling organizations, video allows Distributors to sell in real life and online with the exact same level of success, thus transforming the Direct Selling model for the 21st Century.
---