Livestream shopping is one of the fastest growing segments of ecommerce revenue.
LiveStream Shopping is an emerging trend in ecommerce that combines livestreaming with the ability to seamlessly purchase products directly from the livestream.

It offers an interactive and entertaining shopping experience that addresses consumers' need for convenience and entertainment.

It is a game changer that can transform digital selling by eroding the gap between online and offline selling.

Livestream shopping has been successful in China, accounting for nearly $70 billion of retail sales in 2019.

Amazon LIVE and Walmart-TikTok are some of the companies that have entered the shoppable live stream space.

It is suitable for various industries and categories, including direct-selling companies and direct-to-consumer online retailers.

Retailers should consider offering livestream shopping directly on their websites and ecommerce platforms to eliminate the friction associated with using multiple livestreaming platforms.

Livestream shopping is expected to reach $700 billion in 2024.

It humanizes the digital experience, making it more engaging and reducing the chasm between online and offline shopping.

Livestream shopping, and therefore live stream selling, will accelerate ecommerce sales growth and transform digital selling.
What is Livestream Shopping?
Starting in China and accelerated by the pandemic in 2020, livestream shopping is one of the fastest growing segments of e-commerce as retailers and brands embrace the technology that is finally adding the human element to online shopping. Much like HSN and QVC home shopping networks pioneered the personal, televised shopping experience, Livestream Shopping is the uncontested and natural result of the marriage of HSN/QVC, Amazon, and social media. LiveStream Shopping offers the perfect stage for influencers to deliver a fun, interactive, and entertaining shopping experience online.
Live shopping platforms allow livestream selling to showcase products and take orders in real-time, in live video. A live video shopping platform is the perfect place for bringing in live sales and communicating with your customers directly. 
Plain and simple, LiveStream Shopping is a livestream shopping platform that combines livestreaming (like Facebook, Instagram, or YouTube Live) with the ability to seamlessly purchase products directly from the livestream. And because this live commerce is interactive, some platforms allow participants to speak or live chat with the presenter directly as they would on any video conferencing service. 
As with all new and emerging technologies, the race to define or standardize the "platform" has begun. China has excelled at leveraging the power of influencers; their most successful livestream shopping events often feature celebrities, though it remains to be seen if the heavy investment in celebrities translates into brand loyalty and repeat purchasing. 
It is also not unusual to see liveshopping events gamified with things like countdown clocks or to see livestream shopping events with an endless stream of hearts, smiley faces, and other emojis. All that personalization has made ecommerce a far more engaging experience and dramatically reduced the chasm between online and offline shopping.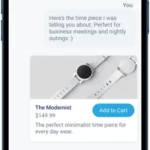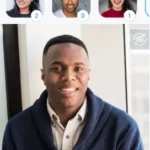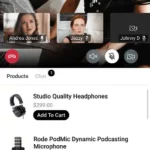 The China Digital Experience
In 2019, LiveStream Shopping accounted for nearly $70 billion of China's retail sales, and it is expected to account for $700 billion by 2024! The rest of the world is taking notice. Enter Amazon LIVE and Walmart-TikTok, among numerous others. And yet, in 2019, the US accounted for only $1 billion of global LiveStream Shopping sales and the rest of the world did not fare much better.
How can live-stream shopping impact my business?
There's no denying that in-person selling is effective. It explains why product reviews, videos, and non-shoppable livestreams have become an inseparable part of the online shopping experience. However, ecommerce still accounts for less than 20% of total global retail sales, online return rates continue to outpace their offline counterparts, and high online conversion rates remain elusive.
Live shopping, however,  is a game changer. It is engaging, and fun and addresses our needs for convenience and entertainment while providing us with the assurance of a trusted influencer. During a livestream shopping event, customers are treated to a live testimonial or product demo. They are engaged, can ask questions, and can complete their planned or impromptu purchases during the livestream. 
And if that livestream runs on the retailer's existing ecommerce platform or digital properties, the friction associated with livestreaming on social media platforms or on someone else's livestream shopping platform is eliminated, thus further eroding the gap between the online and offline experience.
Who should consider livestream shopping?
LiveStream Shopping isn't limited to a specific industry or category. It is a perfect fit for direct selling companies because the direct selling channel excels at personalized, influencer-based selling. Similarly, all direct-to-consumer, online retailers can leverage their influencers, brand ambassadors, or affiliates. 
In fact, one could argue that the two channels are converging more today than at any other time in history. However, you don't need legions of influencers to leverage the power of livestream shopping. Online retailers can also use their own sales forces to offer one-to-one or one-to-many livestream shopping sessions.
How is livestream shopping different from social media?
While social media sites are a great tool for connecting with existing fans and obtaining new ones, it has proven to be a difficult platform on which to seamlessly convert those interactions into sales. In fact, it is not unusual to experience conversion rates in the low single digits. 
Not surprisingly, like Amazon LIVE and Walmart-TikTok, it is expected that social media companies will eventually extend their livestream capabilities by allowing people to shop directly on their platforms. And therein lies the challenge for online retailers. Retailers will have to accept the additional friction of having to use multiple livestreaming platforms instead of offering livestream shopping directly on their own websites and ecommerce platforms.
Nearly 60% of consumers surveyed said that they would rather shop online. In terms of generational preferences, only baby boomers prefer to shop in-store more than they do online, and by a small margin. However, only 40% of Millennials and Gen Z prefer to shop in-store. 
LiveStream Shopping is one of the hottest trends in ecommerce, and its power to transform digital selling cannot be denied. Ecommerce sales continue to grow as a percentage of total global retail sales, and livestream shopping will accelerate that growth by humanizing the digital experience, further eroding if not eliminating the gap between online and offline selling.
---