Ready to elevate your eCommerce game?
New advancements in technology provide an exciting opportunity to enhance your eCommerce business this year. From shoppable videos to augmented reality, there has never been a better time to start taking advantage of new technology for eCommerce.
Let's not waste any more time — read on to learn about the most popular technology trends in eCommerce and how you can add them to your online store this year.
1. Livestream Commerce
When it comes to current trends in eCommerce technology, livestream shopping tops the list. As the name suggests, livestream shopping allows your customers to interact with your brand in real time over video.
Your customers can tune into your livestream video and ask questions or leave reactions and comments in real time. At the same time, the host can showcase different products, answer questions, and directly interact with consumers.
Livestream shopping is widely popular in China, but it continues to gain popularity around the globe. According to McKinsey, livestream commerce is expected to account for 20% of all online sales by 2026.
This eCommerce technology trend is ideal for reaching consumers where they are while making the online shopping experience more streamlined and personalized. Customers can easily make a purchase directly from the livestream without ever leaving the video!
2. Augmented Reality (AR)
Augmented reality isn't just for video games and entertainment. Technologies like AR and virtual reality (VR) can now be integrated into your eCommerce platform to enhance the customer experience.
Essentially, AR and VR can help solve one of the biggest challenges of online shopping; not knowing how something will look in real life. This current trend in eCommerce technology empowers customers to virtually try on products or see how they would look in their space.
Not only does AR help engage customers with your products, but it can also help reduce return rates. The experts at Bloomberg explain how when AR is used to virtually try on products, it can boost customer confidence and reduce product returns, which benefits customers, your brand, and the environment.
3. Shoppable Videos
We can't talk about eCommerce trends without mentioning mobile commerce (mCommerce). This trend involves shopping completely through a mobile device, like a smartphone, and it's an essential part of eCommerce.
Insider Intelligence predicts that retail mCommerce sales will account for 43.4% of total retail eCommerce sales in 2023. It's essential for your online retail presence to be accessible on computers, tablets, and smartphones.
Shoppable videos are a great eCommerce technology trend that can help you reach these mobile consumers. Consider turning your existing videos into shoppable videos that make it a breeze for customers to make a purchase directly from a video. This feature can also help you increase your average order value with opportunities for cross-sells and upsells.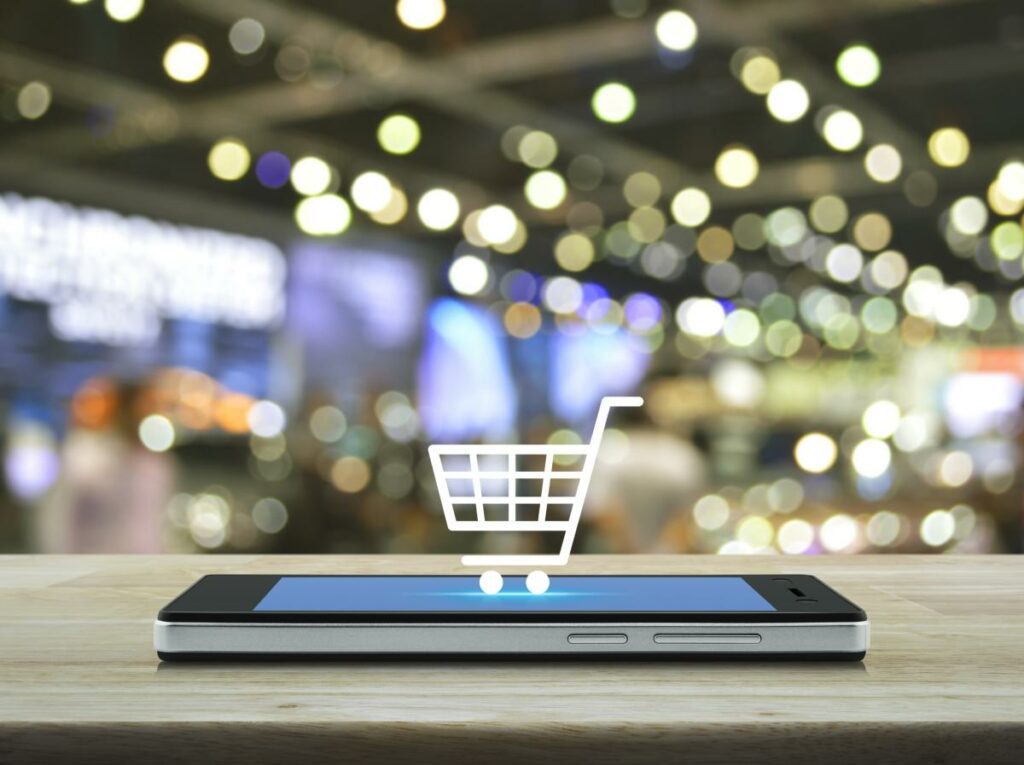 ---